Woutim. Magician of a smile on the faces of sick children.
Woutim is a painting and project partner of "Paint a Smile." We are happy to do so based on our vision on entrepreneurship and the social responsibilities associated with it. We consider it a privilege to be able to help the organization Beyond The Moon with the development of this project. Together we put a smile on the faces of sick children and the people around them in hospital rooms.
Beyond The Moon has been providing unforgettable vacations to families with a sick child since its inception in 2005.
Far away from the sterile hospital, these families can boost morale and strengthen family bonds. Or rather, they could. Because the corona virus also makes no exception for sick children and their environment. Since the start of the pandemic, all family vacations have been suspended. That's why Beyond The Moon conceived the "Paint a Smile" project in the spring of 2021.
With "Paint a Smile," Beyond The Moon brings color into the lives of families with a sick child.
Dirk, another project partner of "Paint a Smile" is a punishing fellow when it comes to artistic and decorative painting. He puts gems of interactive 3D murals on chilly walls in hospital rooms or consulting rooms. Each 3D mural is unique but always has the same theme: an animal family brings a family (vacation) experience to life.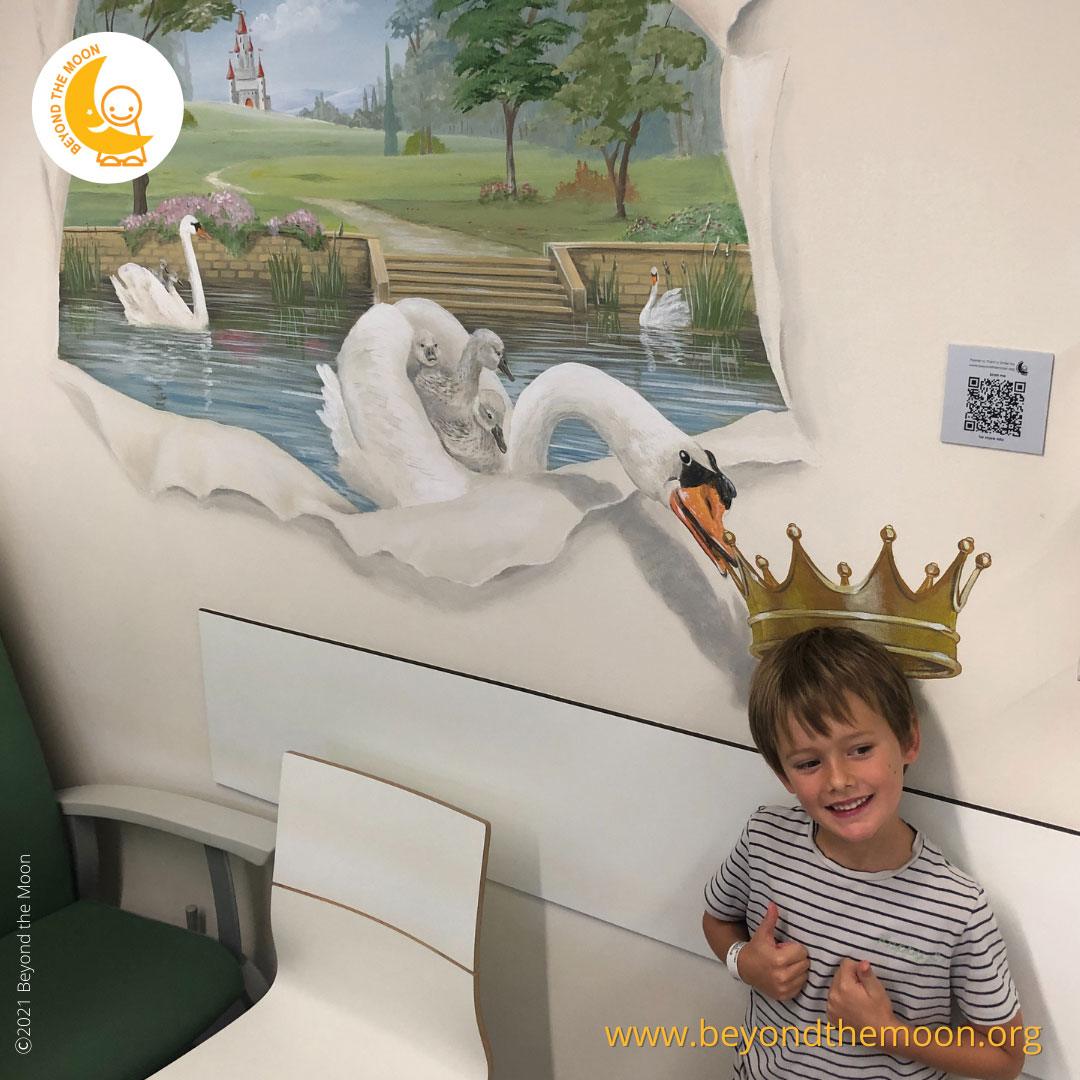 Preparing the walls spick and span
But before Dirk can begin such a work of art, we come into the picture. We have committed ourselves to preparing the walls spick and span. We make them perfectly even and prime them. In this way, the artistic work will come into even better focus later.
Smiles on children's faces during hospitalization in the hospital. It also helps them forget any traumatic experiences and relieves their stress, worry and loneliness.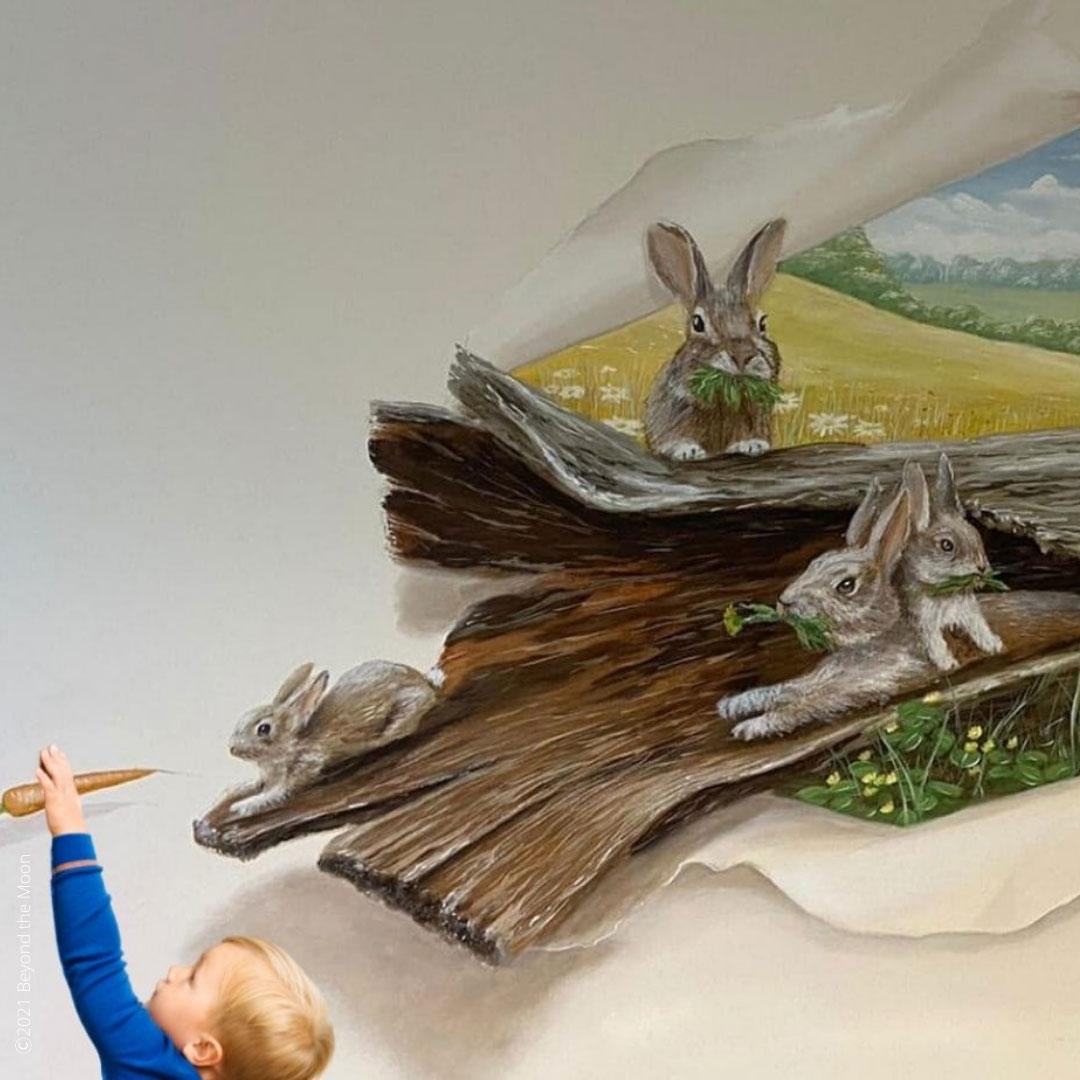 Woutim is proud to be literally at the base of these murals. Hopefully in this way we will bring energy, joy and hope to children who so desperately need it.
Het blaadje op de 'I'
Woutim realiseert ecovriendelijk. Het aanbieden van degelijke en duurzame producten gaat hand in hand met ons eco-verhaal.
ONTDEK ONS ECO-VERHAAL